Los pendientes Kandy están hechos totalmente a mano, combinan distintas piezas y materiales para conseguir un diseño único. Cada una de mis piezas está realizada con grandes dosis de amor :) ¡Te sentirás única y muy especial usándolos!
★★★★★★★★
Pendientes arcoiris / Rainbow earrings
Coloridos pendientes hechos a mano con un colgante que lleva uno de mis diseños de arcoiris. Los arcoiris se mezclan formando un patrón parecido al de las escamas. Los colores del diseño son pasteles.
Colorful handmade silver color earrings with one of my rainbow designs. Rainbows create a pattern similar to scales. The colors of this design are pastels, featuring a delicate and sweet shade.
♥
Pendientes "felicidad" tréboles / Happiness Clover earrings
♥
Pendientes "flecha" mostaza / Mustard Arrow triangle earrings
♥
Pendientes triangulares de nácar /Shell triangle earrings
Pendientes Días de lluvia / Rainy days earrings
Pendientes bronce Diente de León / Dandelion bronze earrings
I liked the idea of create an asymmetrical design with different elements for each earring… Why does everything have to be always the same? One of the earrings has a chain with a tiny bronze star and a shell flower. The other earring has a miniature bottle filled with real dandelion seeds.
Pendientes búho / Owl earrings
Pendientes flor de amapola / Poppy flower earrings



Pendientes en color bronce con la fotografía de unas flores de amapola. Muy delicados y pequeños, con un toque muy vintage.

Lovely earrings in bronze color with a red poppy flower photography. Really tiny and delicate, with a gorgeous vintage touch.

♥



Pendientes Corazón de Caramelo / Candy Heart earrings



Románticos pendientes hechos a mano en color plata, de una cadena cuelgan unas cuentas tipo caramelo de cristal de Murano con acabado brillante y corazones esmaltados.

Adorable handmade earrings made in silver color, from a delicate chain hangs two beautiful red beads: a glossy "candy" bead (lampwork glass) and a glossy heart charm.



Pendientes silueta aves volando / Flying bird earrings
Pendientes Bohemios plumas y cristal / Bohemian earrings with feathers and crystal


Pendientes Zorrito / Fox earrings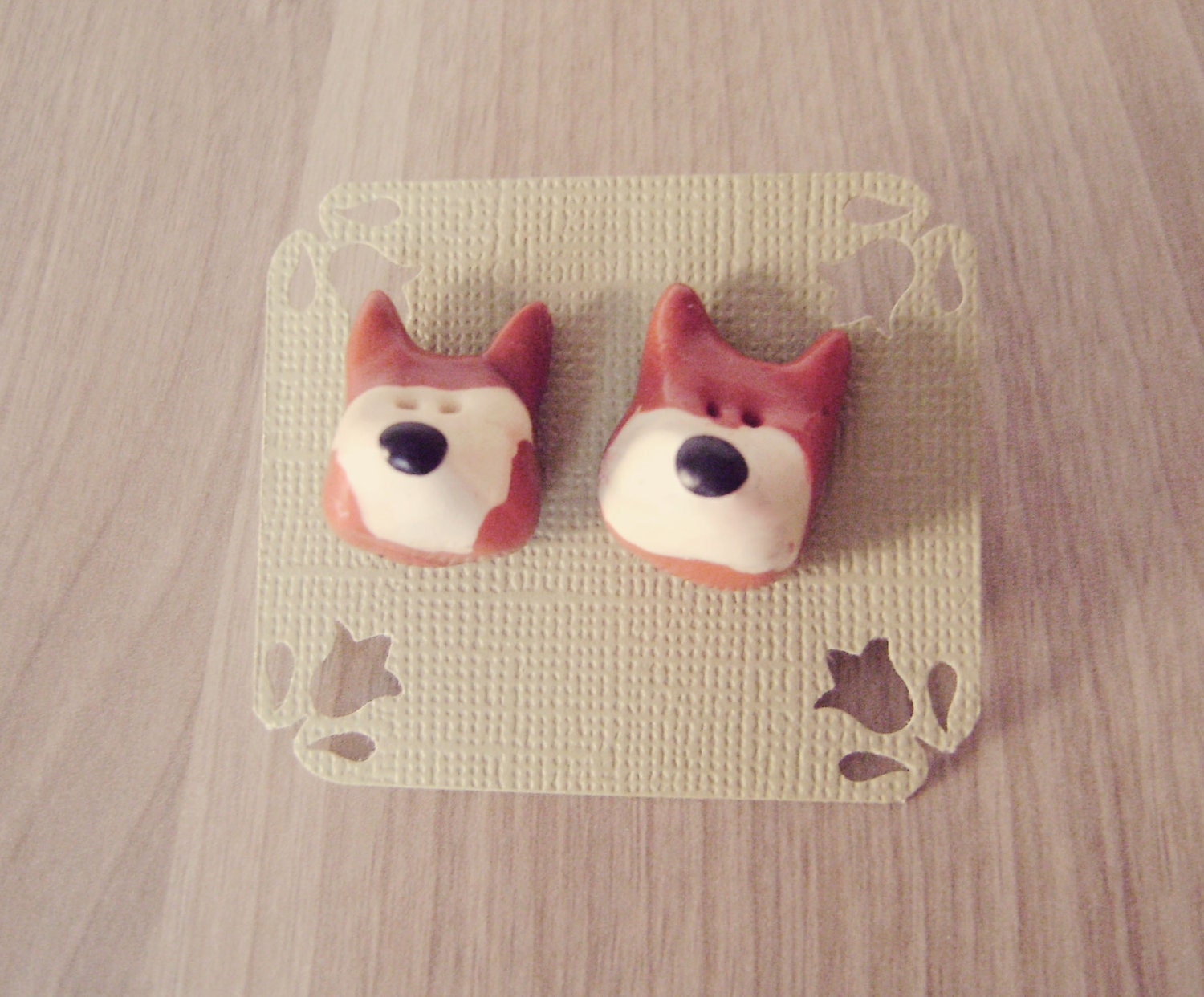 Hechos a mano por mí con arcilla polimérica, pintura y barniz. Son unos pendientes muy divertidos y quedan muy bonitos puestos. Como son hechos a mano cada uno es único y especial, ¡no encontrarás dos iguales! Y eso es lo bonito de las cosas hechas a mano :)
Handmade by

me earrings in

polymer clay,

paint and varnish.

This earrings

are

fun

and they look really

beautiful

.

They may vary slightly because they are handmade, no two are alike! And that´s the beauty of handmade :)
Para ver los diseños que tengo disponibles, no dejes de visitar mi tienda de Artesanio y Etsy, haciendo clic en las fotos de abajo :)